Hey friends!
So we just got home from a super fun (as usual) but mega cold and wet CA tour with the Blow and Mirah. Seriously, the weather was bananas! For example, there was snow in Santa Cruz on the redwoods! That is NOT good. Redwoods can only really hang with temperatures from the 40s to low 70s. It was beautiful, but a bit eerie. It's also amazing how few buildings in CA have heat! The main shows were in some mega big and crazy spaces, and thankfully everybody was super rad and positive. We were also amped that we got to bookend the tour with two friend session shows. Thanks to our friends we played with and friends who just simply rule for existing (The Blow, Mirah, Lucky Dragons, KIT, Brendan Fowler, Abe Vigoda, Breezy Days, Katy Davidson, Vice Cooler, Dina Pugh, Trey & Andrew, ATA Gallery, Jim Smith and the Smell, George Chen and Club Sandwich). We are now both mega-sick.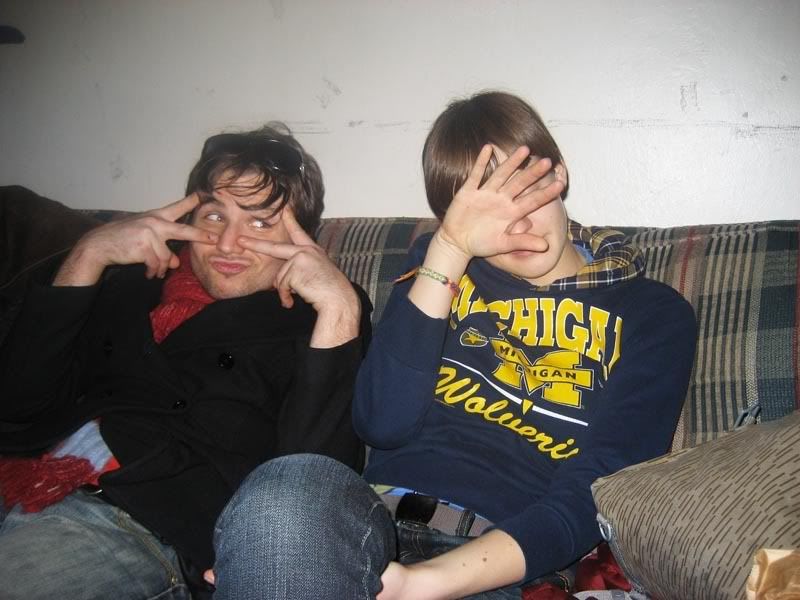 VC and MP waiting around to tear it up at Stanford U.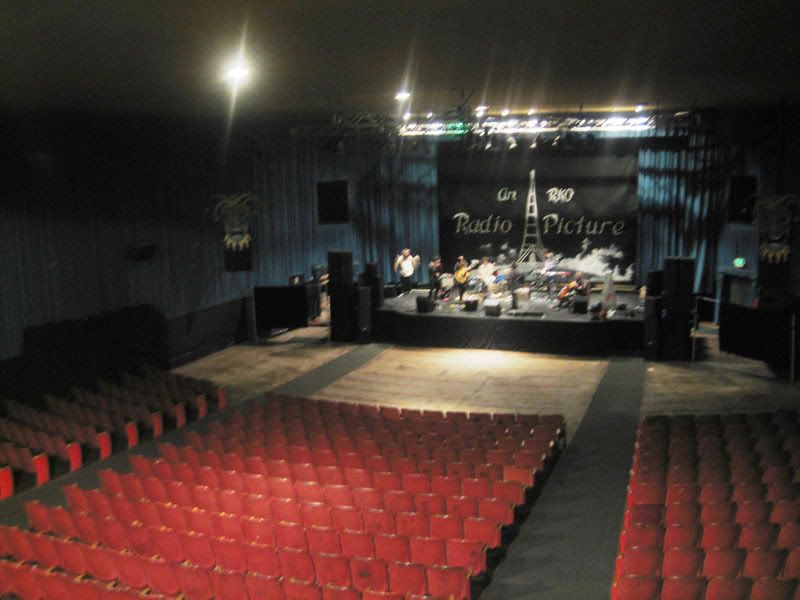 Soundchecking at the Rio Theater was a total joy. We have noticed that where it is more of a theater vibe, and less of a rock club vibe, soundchecking is radder.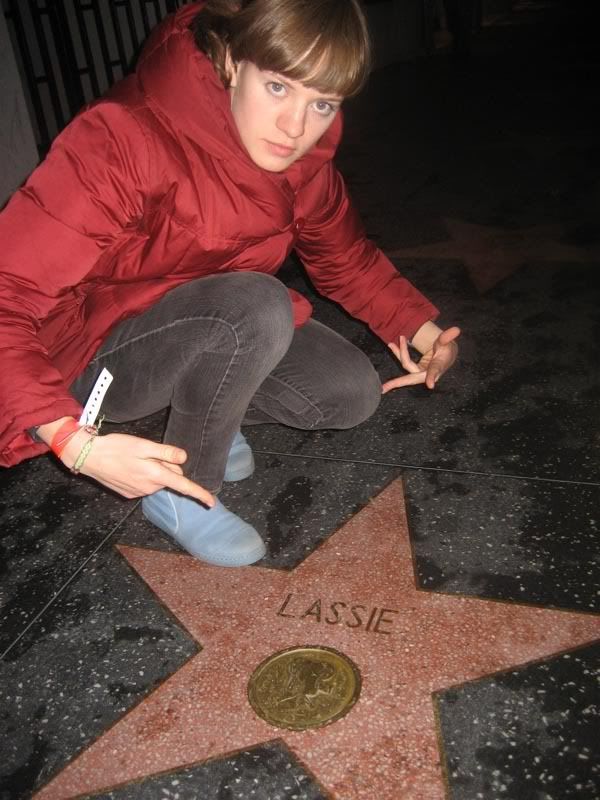 Ethan and Hisham, we really need to get L.A.S.S.I.E going. Hollywood Blvd has already given us a star!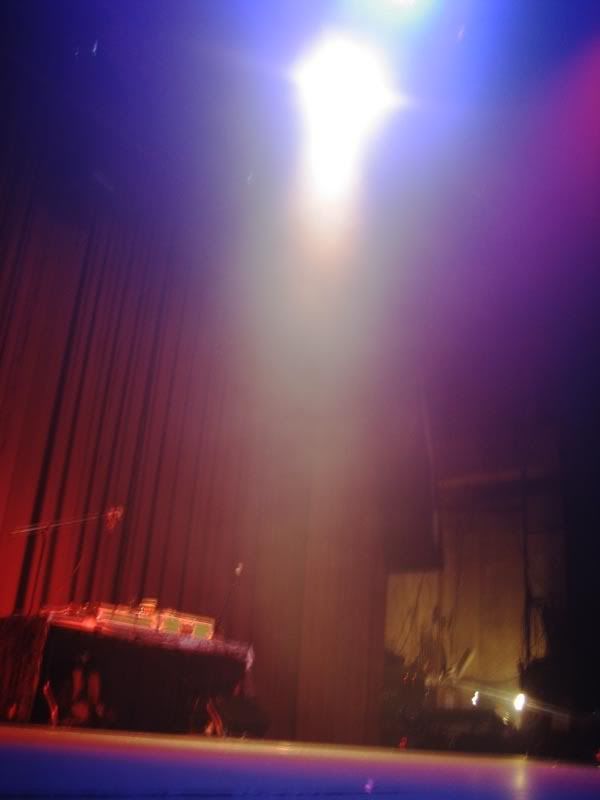 Henry Fonda Theater. They wanted us to be on stage when they opened the curtain. We declined.
I have to admit, when I saw the barrier in front of the stage (stagedivers?), and how ginormous this place was I got a bit nervous, but everyone was super nice and we sounded totally MASSIVE. And the crowd was super rad and excited too.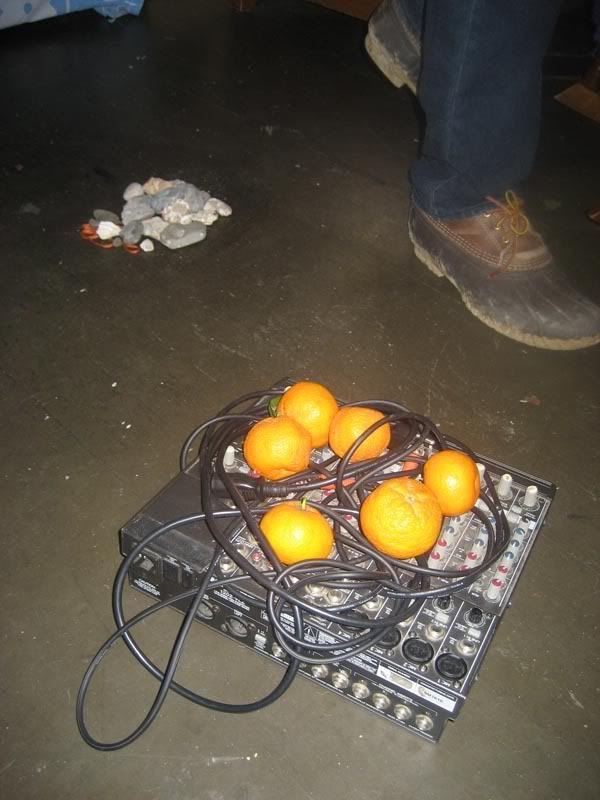 Luke's Southern CA mixer stylee.



Party down with Luke and Centerfold.



Mika High Miko Places. 2 pts if you can guess what story we are acting out.