I (Rob) usually take a fair amount of photos on trips, but for some reason they never see the light of day, unless Mary goes through them and posts them. I was really inspired to change that with this tour. I do go through periods where I don't take photos, hence some major holes in the travel route. I REALLY regret not photographing Whartscape in Baltimore because it was mind blowing. Thanks to all friends and family who took us in and hung out, and all the new friends we made. Thanks to Hisham for being an amazing friend.
David Horvitz made a rad tour video of CA when Luke (Lucky Dragons) joined us on tour, as well as a sweet video for a song called Greeting the Light which will be on a split 7" with Big A little a, that will commemorate Fiona and BJ's marriage.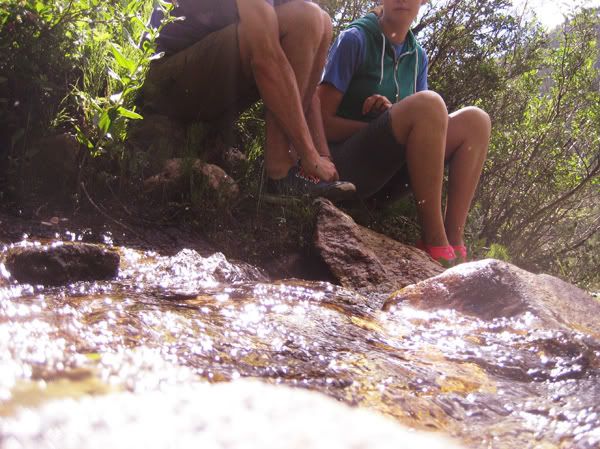 HP near Silver Plume CO. Totally soaked my feet after setting the timer.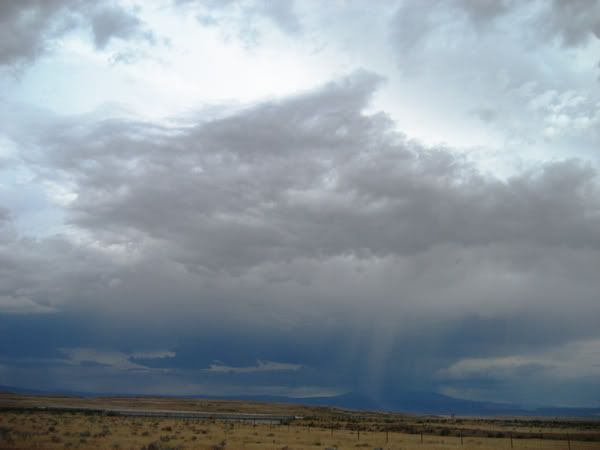 Tiny Storm, Near Cisco (site), UT. Utah is hands down my favorite state.



Unsafe abandoned mine, near Moab, UT.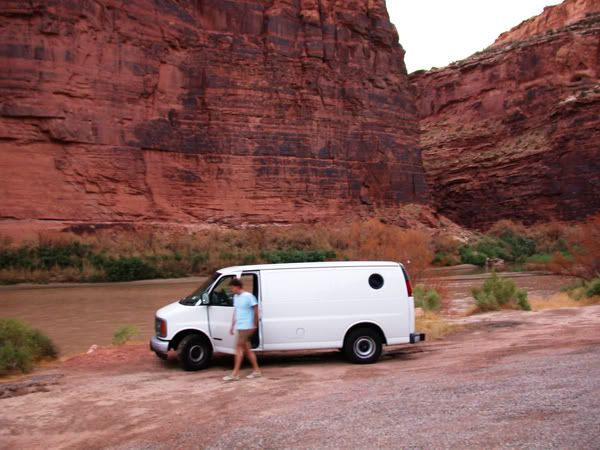 Robbie B and the Colorado River, near Moab, UT. Photo: Mary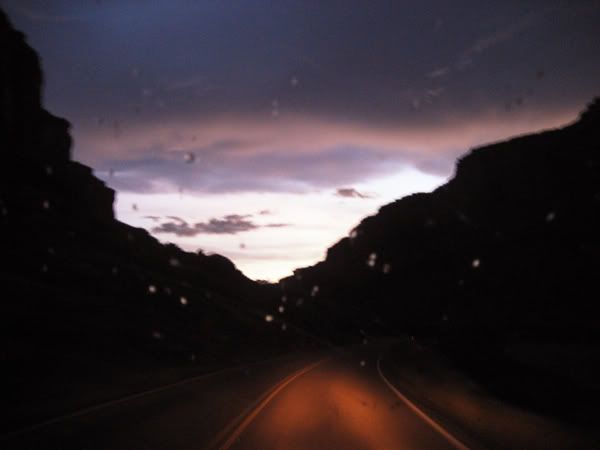 Good evening, near Monticello, UT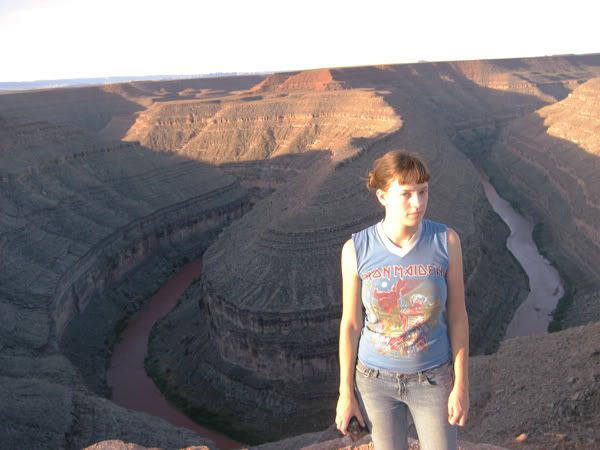 San Juan River, near Mexican Hat, UT. One of my favorite spots in UT. I was so amped to see it again. We rolled in at like 1am in total darkness and slept about 10 feet from the edge of a 1000 ft gorge. This was Mary's first view of the morning when she woke.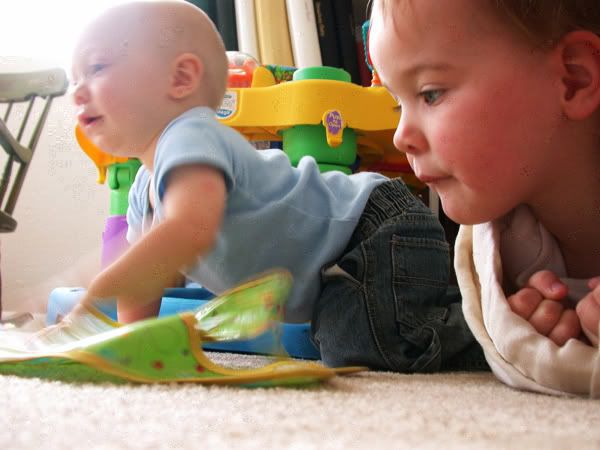 Kale & Brooklyn Reid , Prescott, AZ. Stayed with Mary's sister Katie's amazing family.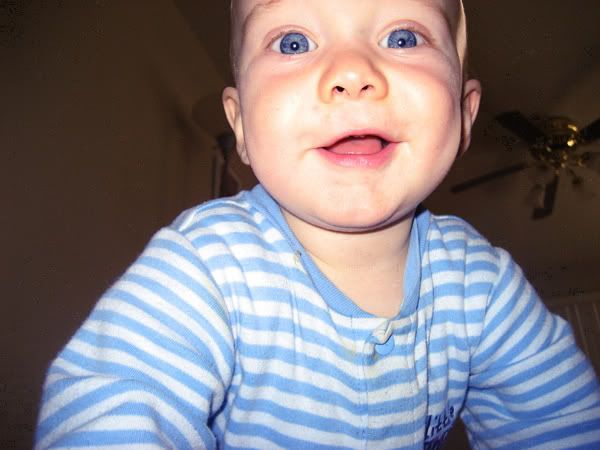 Kale Reid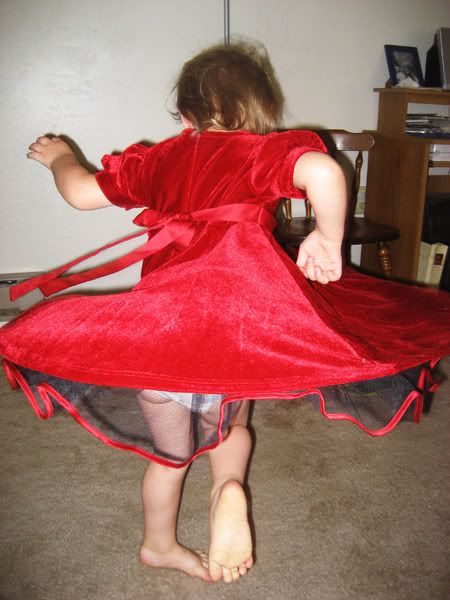 Brooklyn Reid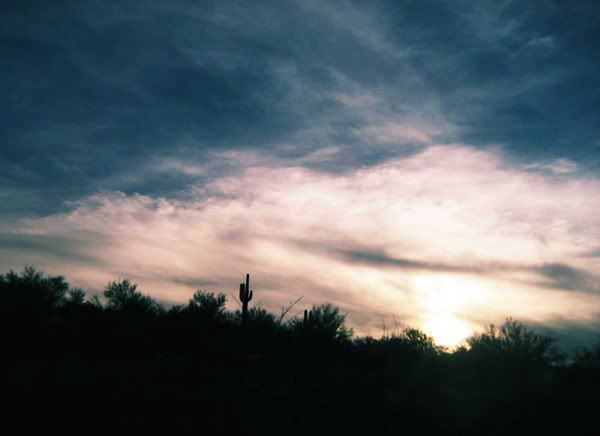 First spotted seguro, near Cave Creek, AZ.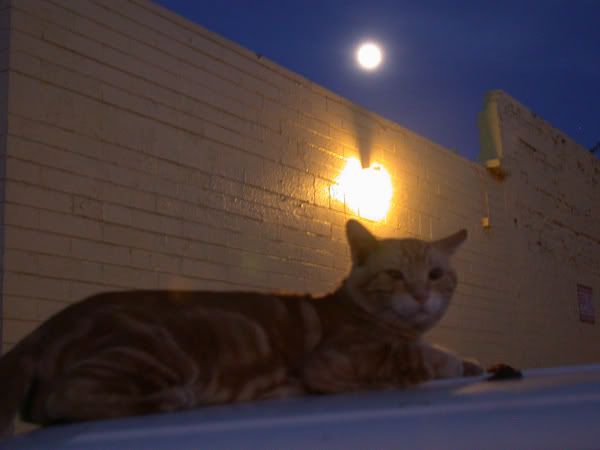 The main proprietor of Trunk Space. Phoenix, AZ. I totally love playing this place and the people rule. Photo: Mary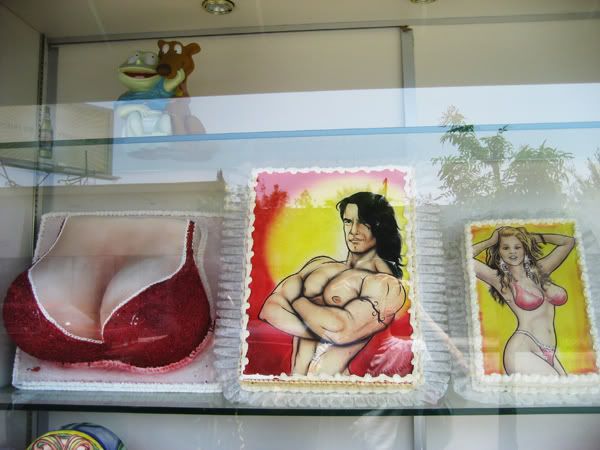 Sweet cakes, West Hollywood, CA.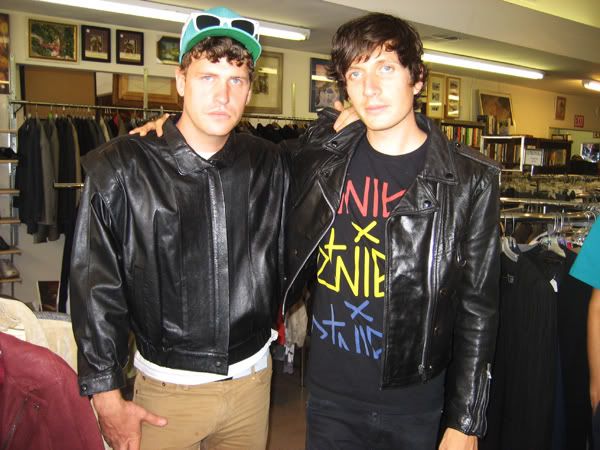 Rob Barber & Dean Spunt, total d-bags. West Hollywood, CA. Photo: Jennifer Clavin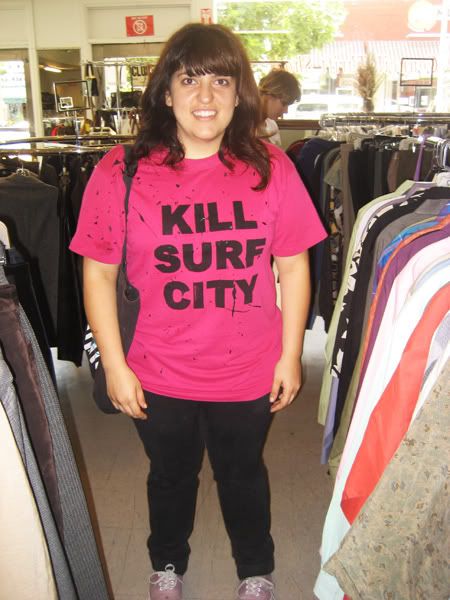 Best shirt EVER. Michele Suarez, West Hollywood, CA.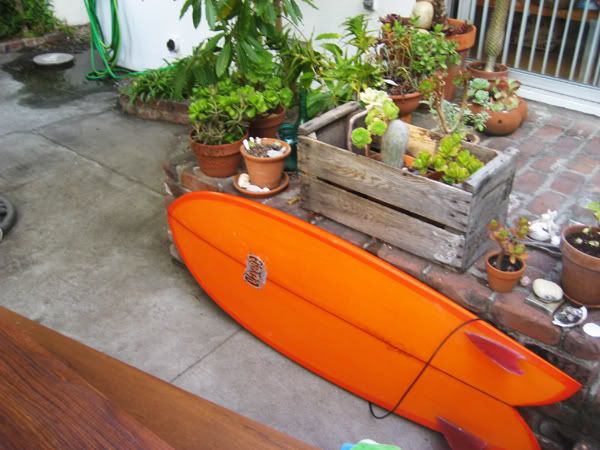 Doug Aitken's fish and amazing backyard, Venice Beach, CA. Doug, Hisham and I went surfing as the sun set next to the pier. Doug has more boards kicking around his yard than most shops, and he lives next door to John Lydon.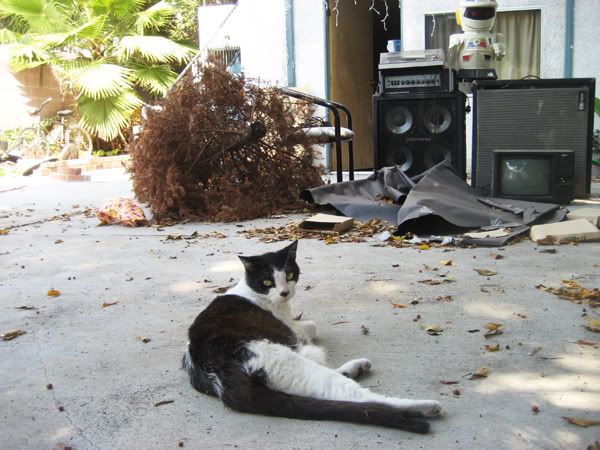 Randy Randall's inter-species life partner Cornelius & discarded X-mas tree, Hollywood CA. I'm sort of obsessed with No Age's yard decor. It gets better every time.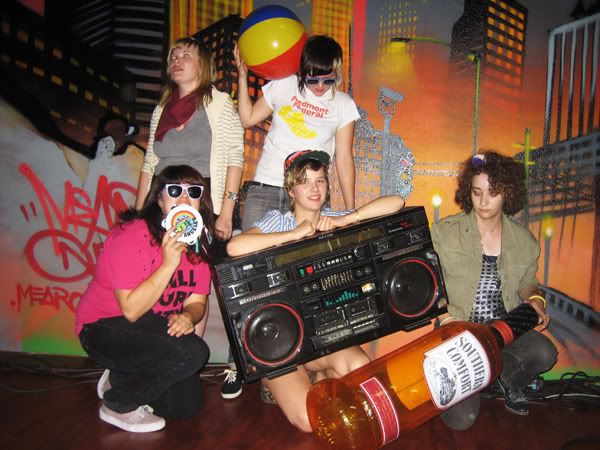 Mika Miko, TV appearance, Los Angeles. Hisham and I sat in and played boombox and beach ball during Capricorinations.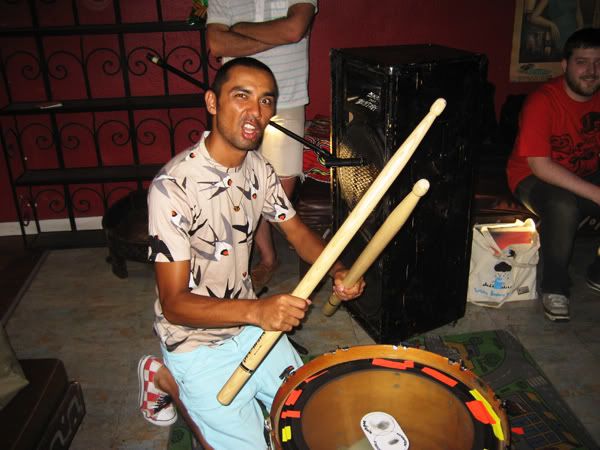 Hisham @ Dublab. The nicest dudes ever. Los Angeles, CA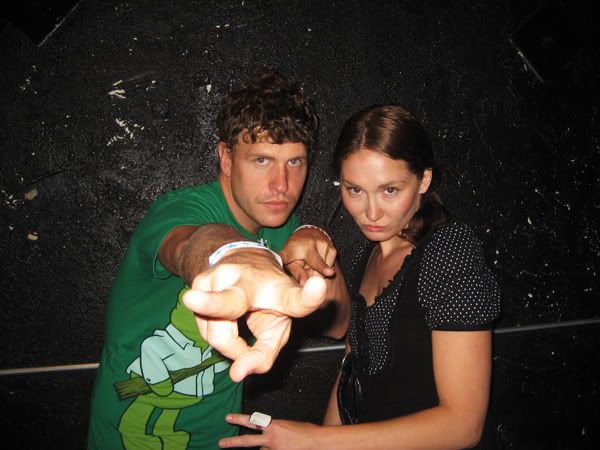 Rob and Ashley Cramer in a B-Boy stance. Echo Park, CA.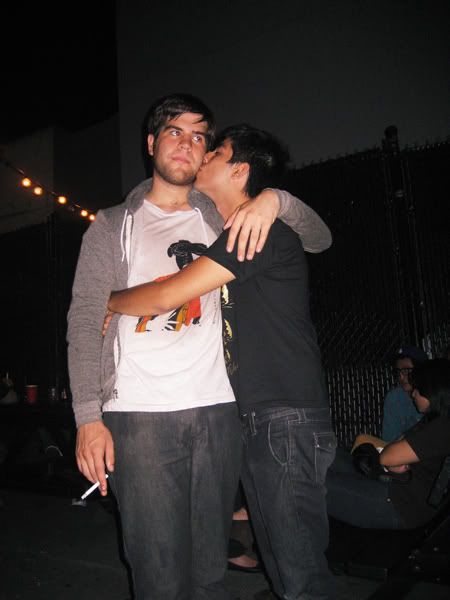 Michael and Juan Vigoda, Echo Park, CA.



Powdered Wigs @ Ché Café, La Jolla/San Diego, CA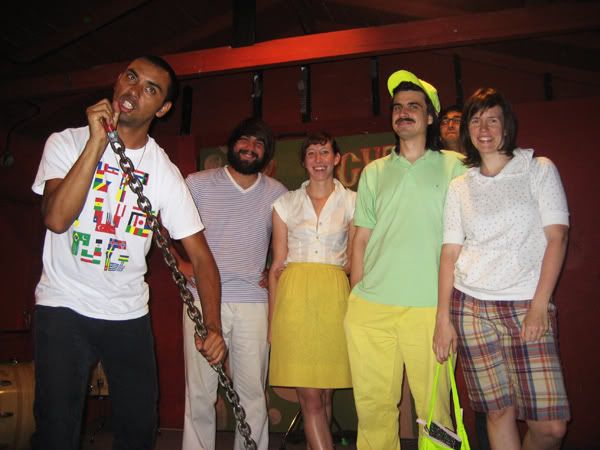 Hisham w/ Halford's donated mic stand and the La Jolla rulers.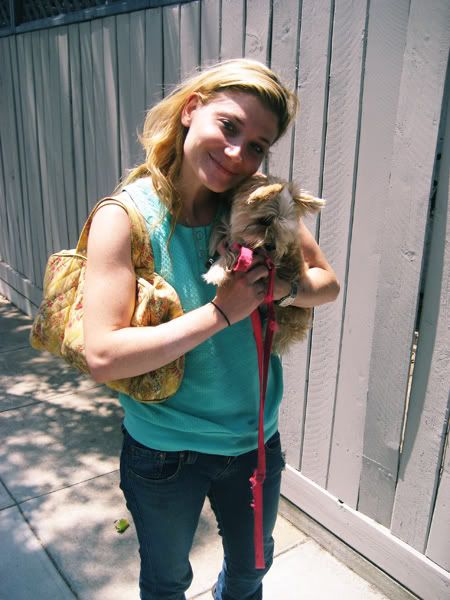 Marnie and Fig, San Diego, CA. NYC in SD! Rad surprise!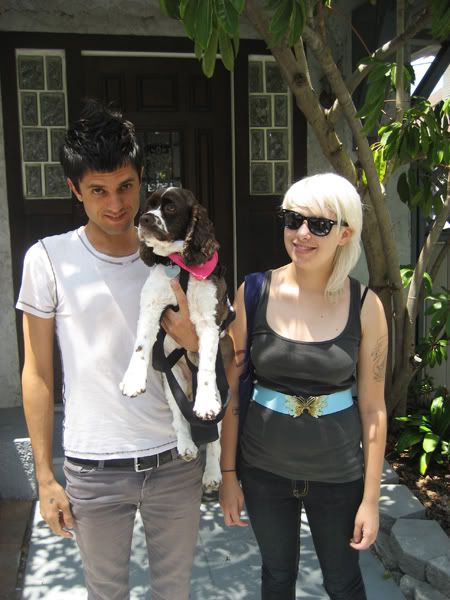 JP and his peoples, San Diego, CA. His house makes my parents house look like a squat.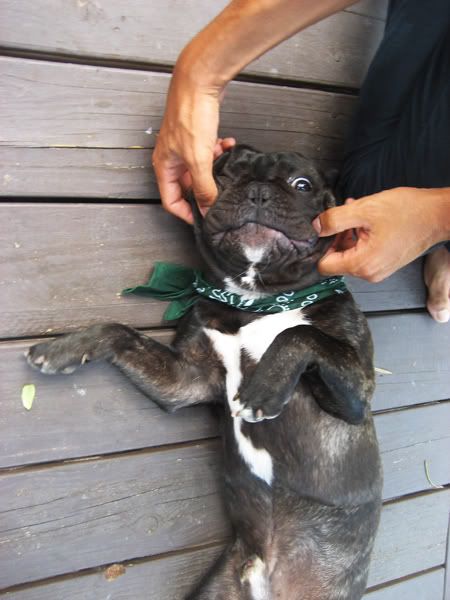 Hisham and Doom, San Diego, CA.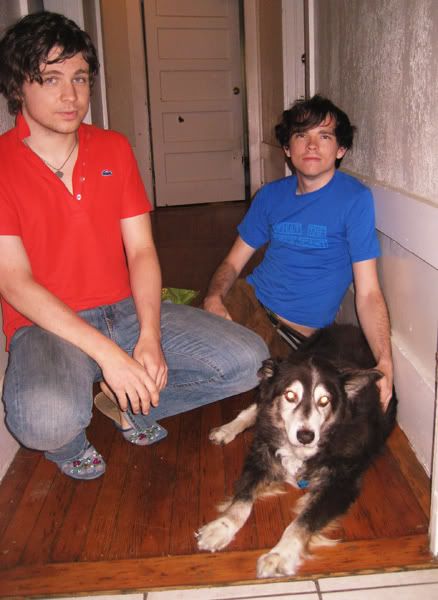 Vice Cooler, Steve Touchton, and Sheila forever! Oakland, CA.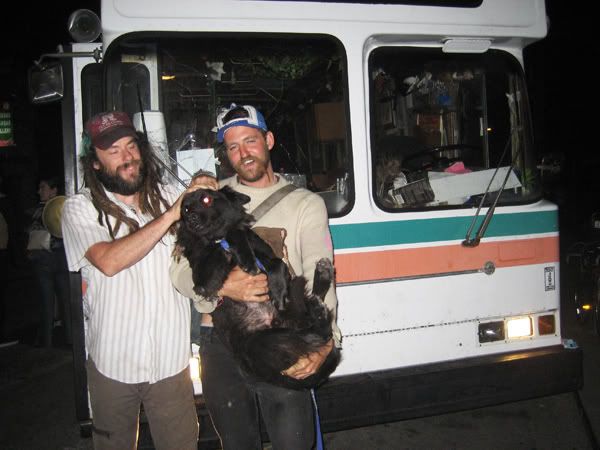 John Benson (left) and the crew of his converted Muni veggie-biodiesel bus, Oakland, CA. Easily one of the nicest and most inspiring people I have ever met.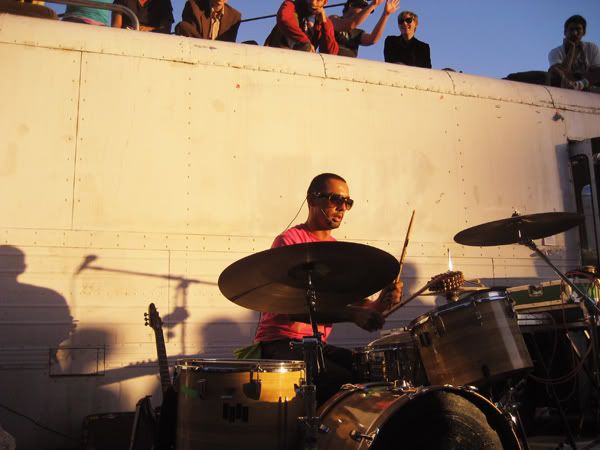 Soft Circle plays John Benson's bus, Oakland, CA.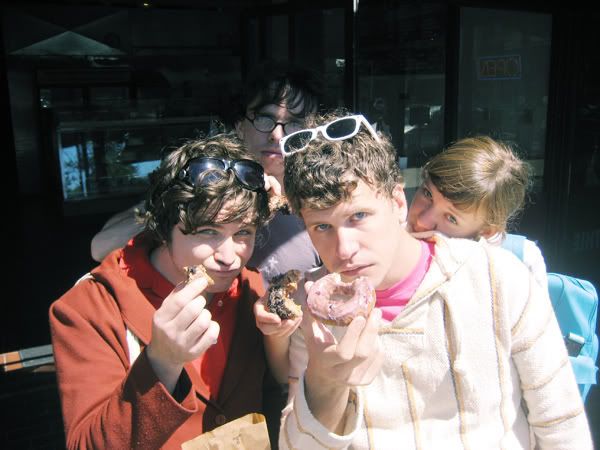 Vegan Donuts! HP, VC & Steve Touchton, Oakland, CA.



Breezy Days Band @ 21 Grand, Oakland, CA. Note yoga ball for drum thrown. He would also do his crash hits by picking them up and dropping them on the floor. Total next level pop.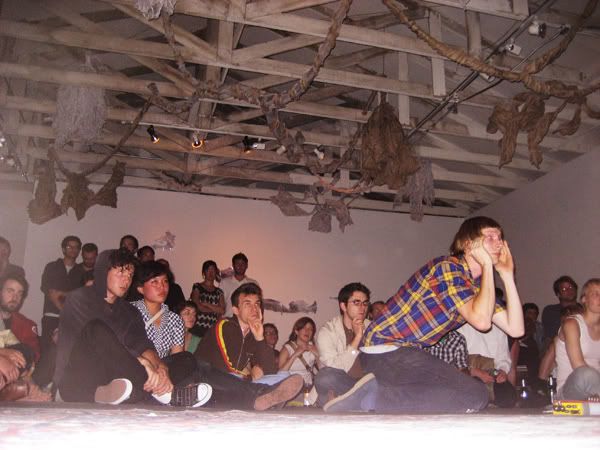 Lucky Dragons @ 21 Grand, Oakland, CA.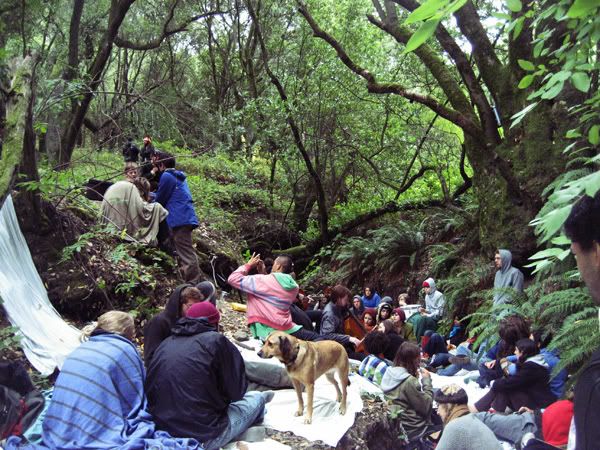 High Places, Soft Circle, Lucky Dragons and Hawnay Troof did a collaborative acoustic set in a creek bed next to a crater! Berkeley/Oakland Hills, CA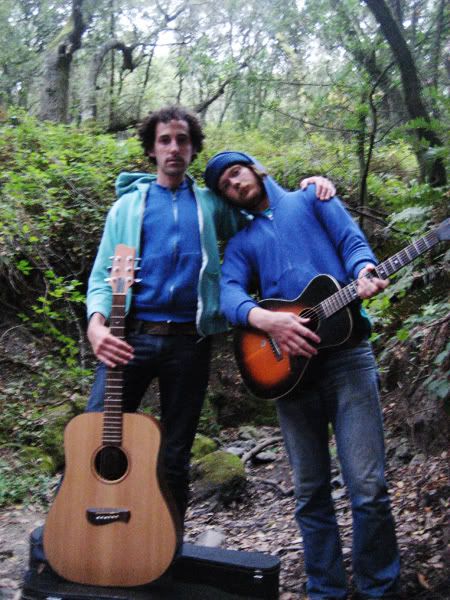 Dave & Frank, our amazing crater hosts, Berkeley/Oakland Hills, CA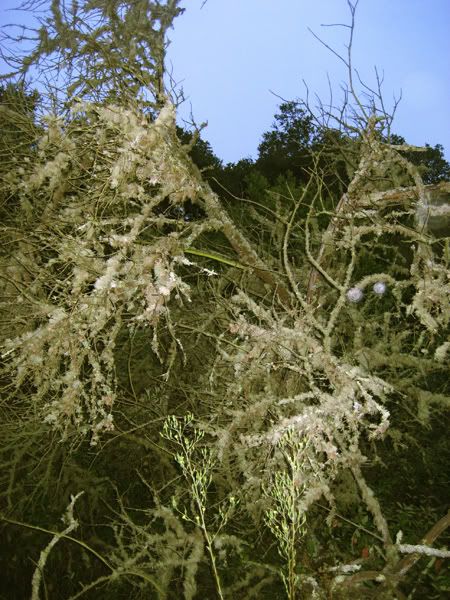 I love moss, Berkeley/Oakland Hills, CA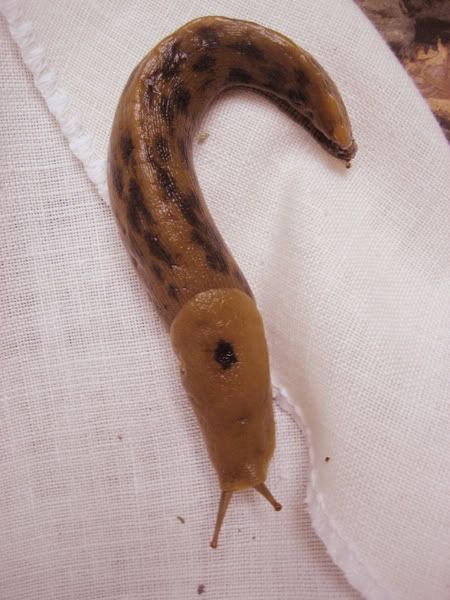 This dude snuck up on me, Berkeley/Oakland Hills, CA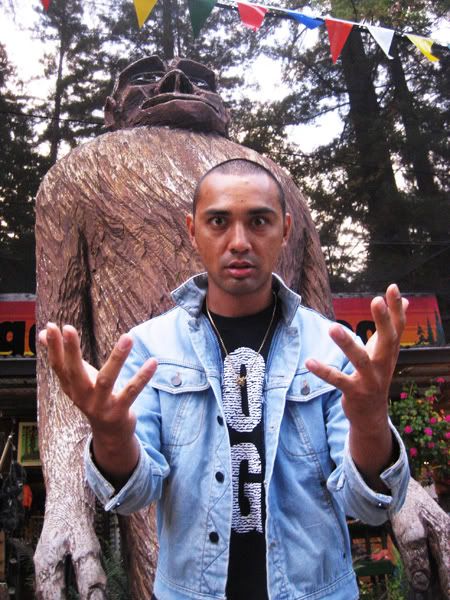 Big Hisham & Lil' Hisham, near Legget, CA



Fogged in and surrounded by coyotes, near Shelter Cove, CA



HP, SC, LD, D2, Greenhouse, Arcata, CA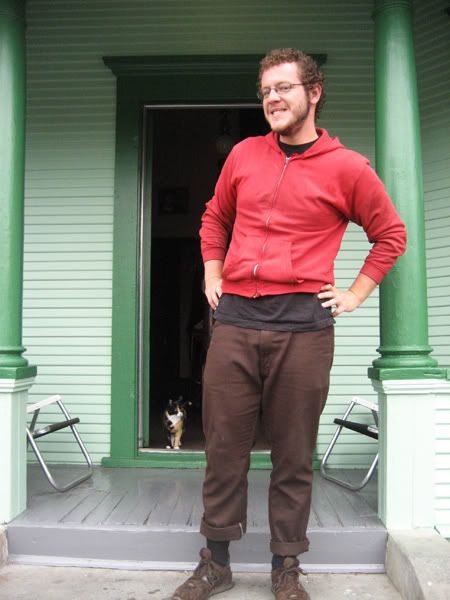 Worm (in doorway) and human pal Doug, Greenhouse, Arcata, CA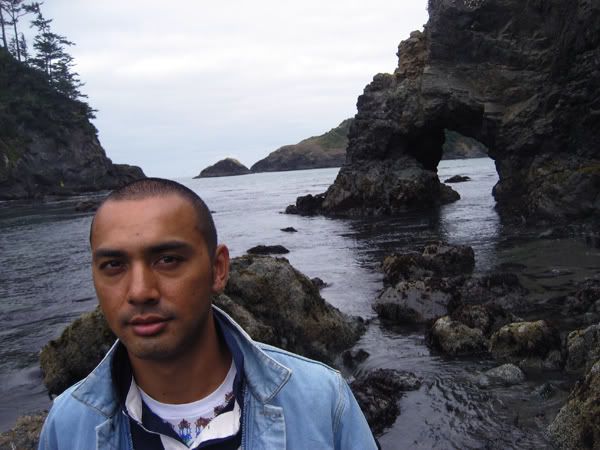 This Charming Man, Trinidad Head, CA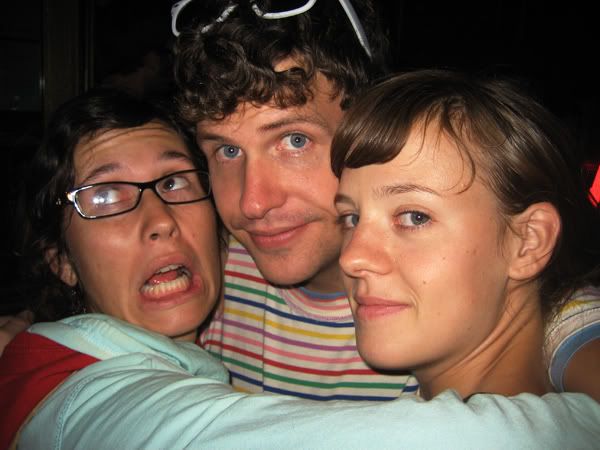 HP and Dawn Riddle friend session, Portland, OR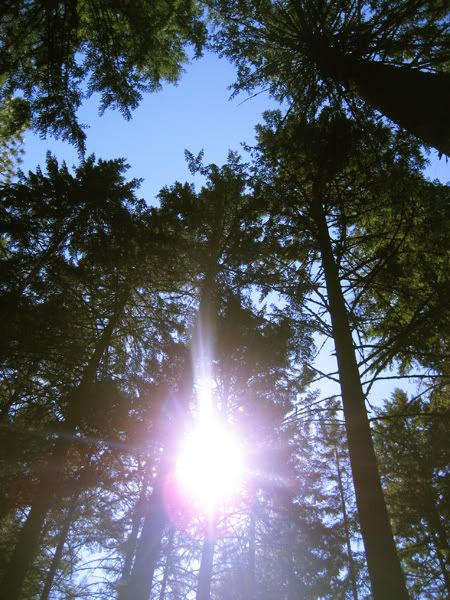 Idaho woods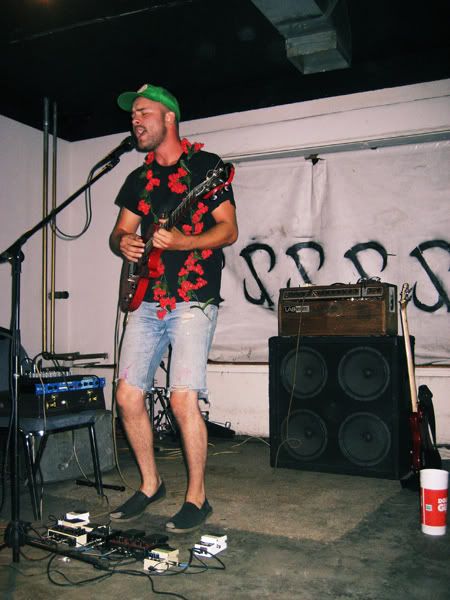 Milton Melvin Croissant III, or you can just call him Buddy, Denver, CO.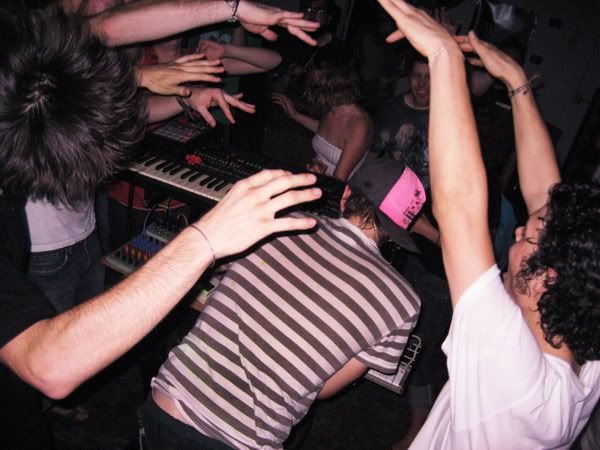 Pictureplane, @ Rhinoceropolis, Denver, CO. These Denver kids really get down!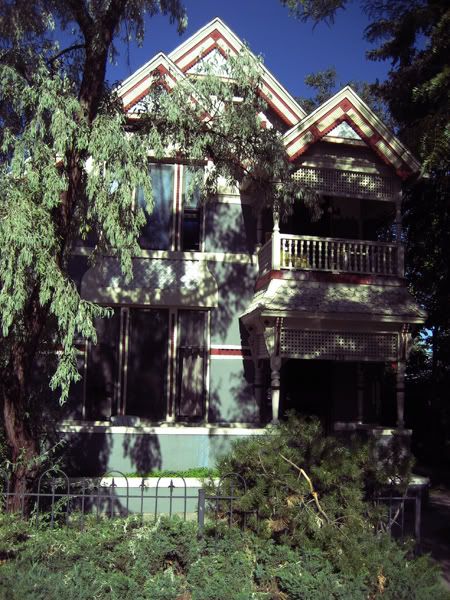 Maybe it's just that I live in NYC, but we stayed in some of the radest houses! Nick's House, Denver, CO.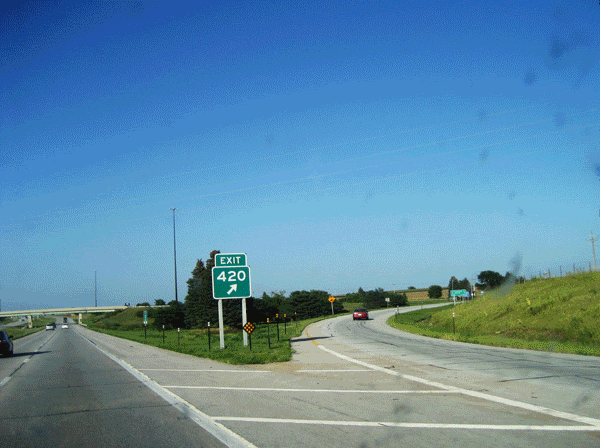 Even though I'm straightedge, drug signs always crack me up.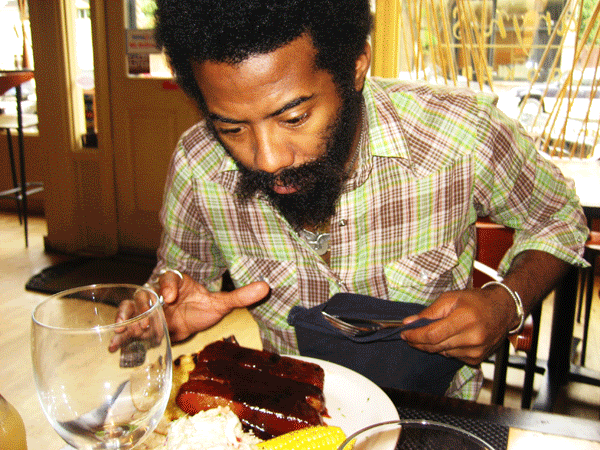 Rob Lowe, Hisham, & Butchy Fuego @ Karen's Vegan Restaurant, Chicago, IL. I had vegan coconut cream pie!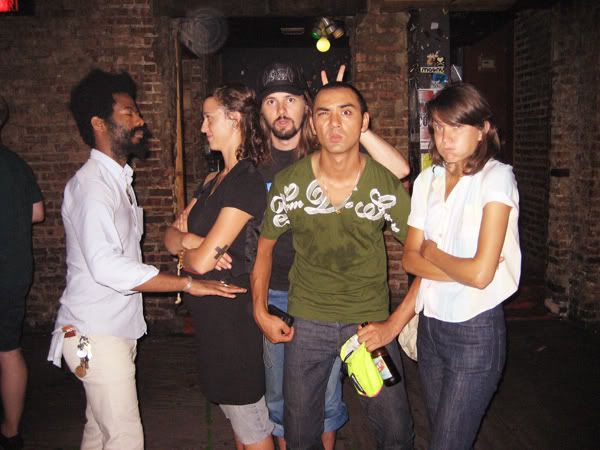 Lichens, Secret Gardens, Pit Er Pat, Soft Circle, represent! Chicago, IL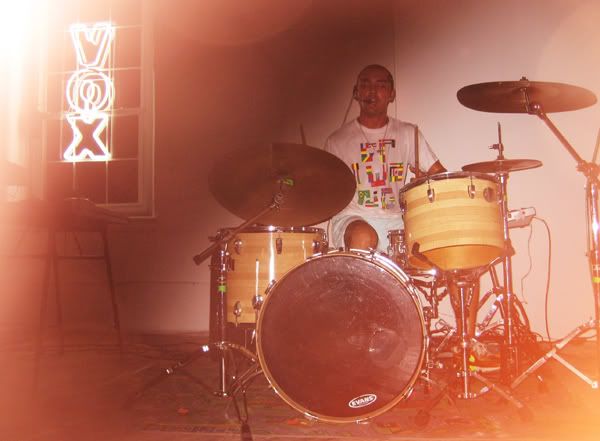 Soft Circle tears it up at Vox Populi Gallery, Philadelphia, PA

Videos By David Horvitz:



Additional tour photos can be viewed
here.
We're really sorry our merch. table got a little skimpy towards the end of the tour. Here are some new HP merch. items for you to peruse:
A limited edition collection of photographs from this past tour with HP, Soft Circle, and Lucky Dragons by David Horvitz
. Published by
Glaciers of Nice
and also available for purchase
here
.
You can also
pre-order our picture disc
that is soon to be released on
Caff/Flick
and
Reverse Retro
. Both sides of the disc have photos by
David Horvitz
, and the 7" contains two brand new HP songs. Only 500 of these babies are being made, so hurry and pre-order before they are all gone.